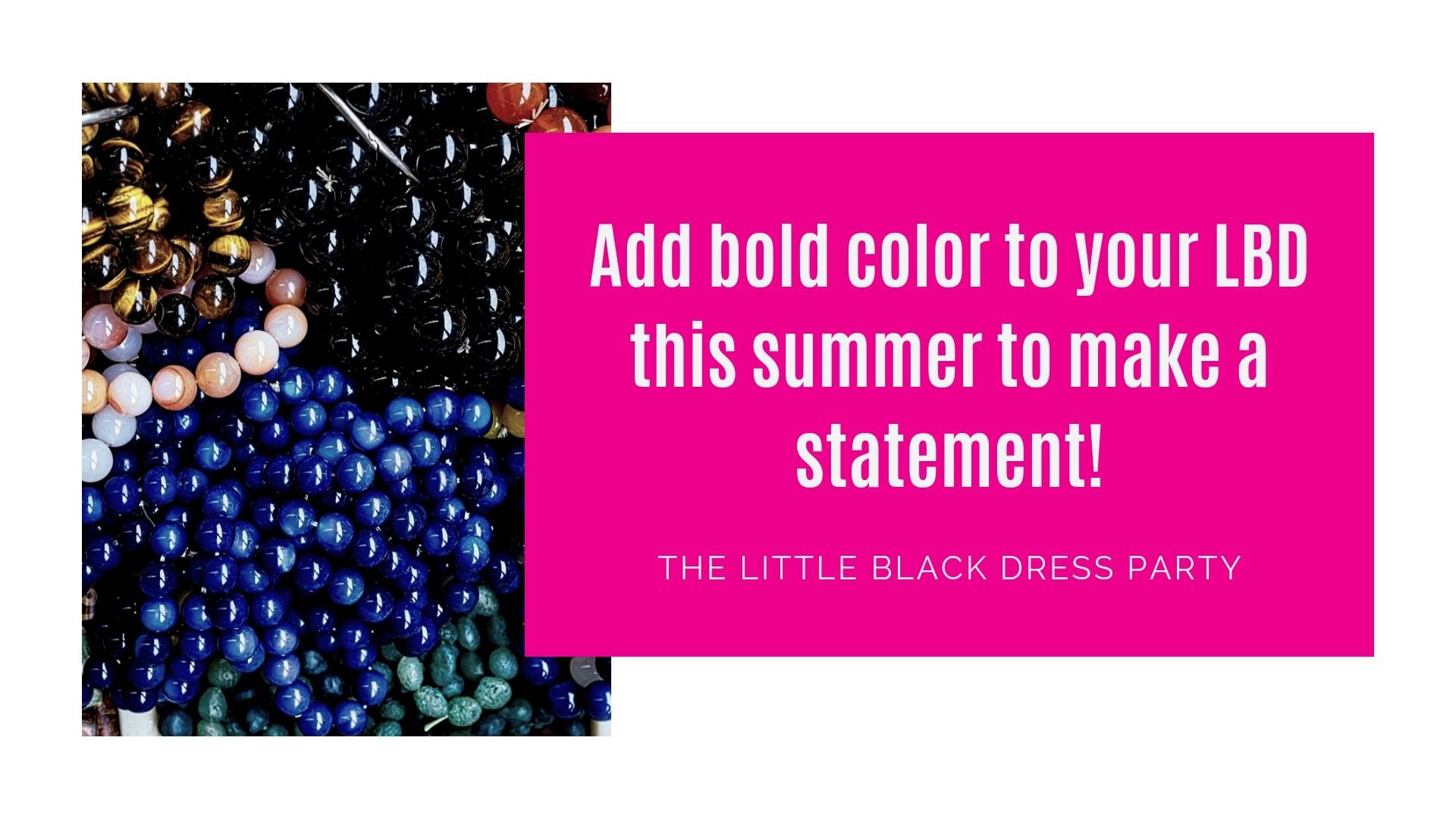 Do you have a gorgeous black dress hunkering in your closet ready for you to pluck out and wear this summer? Except, since it's summer, you're thinking it might be nice to jazz it up with some color? Then, read on!
Here are four colors you can add to your classic LBD to spice up with pop of color!
Hot Pink:Temperatures are rising, making it an ideal time for you to heat things up when it comes to your outfits. Hot pink coordinates beautifully with an all-black outfit – adding just the right amount of pop.  Try a hot pink scarf or a chunky resin statement necklace, or dangling earrings. Putting color up near your neckline of an otherwise monotone outfit can help make you look taller as it draws the eye upward toward your face and head.
Do you have a great pair of hot pink shoes? Slap them on with or without color at the neck!
Depending on the style or cut of the dress, you could wear a hot pink (or any color) t-shirt or tank underneath allowing the color to peak out from the arms or neckline. It's a more subtle way to add a dash of color.
Bright Coral:Coral is very popular this summer, rolled out months ago on runaways in anticipation of the 2019 summer. It's not quite orange, not quite red and it has a golden hue. It tends to be a more casual color, associated with beach and summer living. Nothing is saying you can't add it to a gorgeous black dress with strappy sandals via a magnificent statement necklace in coral. You'll find it relatively easy to find a cute handbag in this color at this time of year. 
Green Moss: Want to add some color while keeping the look a bit serious and subdued? Deep greens – think of earthy moss or army green– is an excellent choice if you want to add a touch of subtle color and sophistication.
One great way to add this color to a little black dress? Try some green moss stockings or tights, suede ankle boots, or throw on a funky jacket or shawl.
Bold Yellow: Summer's not summer without a touch of yellow somewhere in our fashion. A bold statement when paired with black, this combination radiates energy. A yellow bodysuit peering out from underneath a little black dress can add the right hint of color. Dangling earrings in sunny yellow draw attention to your face. 
With these or any bright colors this summer, you can add some serious pizzazz to your little black dress! It doesn't take much to transform the look of an LBD. Dress it up or down, make a fashion statement this summer and splash some color!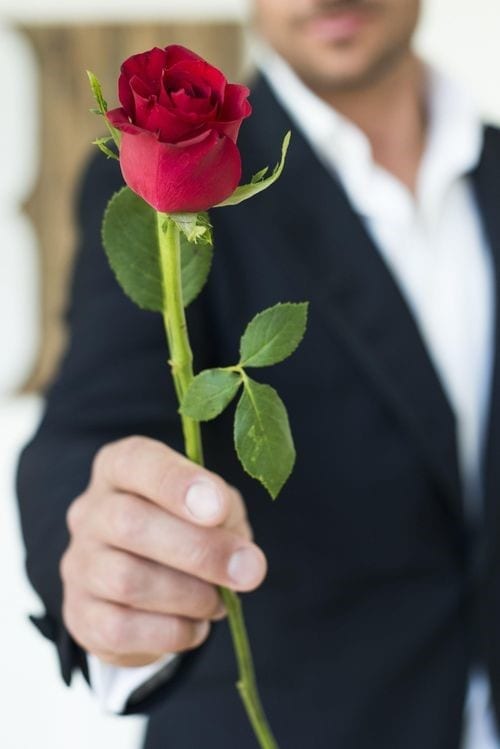 Do you know a "Men In Uniform (MIU)" Bachelor?
We are looking for MIU Bachelors who like to make a difference and give back to the community. Current, past or retired Fireman, Police Officer, Law Enforcement or Military.  Share the link to apply https://www.thelittleblackdressparty.org/bachelors/ or send us an email with their contact information and questions to kelly@lbdp.org.